SUNDAY
JULY 25th, 2021
Soup
Chilled Potato Leek

Appetizers
Deep-fried Pacific Oysters $12.95
Coconut Shrimp $10.95

Lunch & Dinner Special
FRESH Mozzarella & Prosciutto SALAD   $13.95
Parma ham, fresh Mozzarella, asparagus, grape tomatoes, avocado, hardboiled egg & pine nuts, tossed in a house made sun-dried tomato vinaigrette. Served over a bed of spinach.
FRESH Rainbow TROUT $19.95
Topped with a Tomatillo and Avocado salsa.
Served with Turmeric Rice & Fresh Vegetable
Wild Mushroom RAVIOLI $16.95
Ravioli stuffed with ricotta & Parma cheese, basil, parsley tossed in a homemade marinara sauce. Topped with feta cheese, served with a mixed greens salad & ciabatta roll
Char-broiled NEW YORK STRIP STEAK $23.95
12oz Angus cut topped with a Chipotle Pepper Butter
Served with Garlic Mashed Potatoes & Fresh Vegetables
FRESH Ruby Red TROUT $19.95
Topped with an Orange-Pecan Butter served with Florentine Rice & Fresh Vegetable
Vegetable
Green Beans & Carrots
Homemade Desserts
Fresh Pineapple Cheesecake $7.95
Adobe Mud Pie $6.95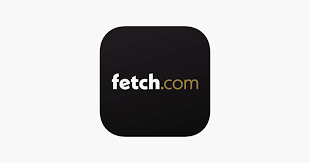 House Specialties
SANTA FE ROTISSERIE CHICKEN 13.5
Seasoned, half rotisserie chicken served with French fries, fresh vegetable & Chipotle Aioli

FRESH GRILLED Pacific Northwest SALMON 14.95
Topped with a Saffron & Fresh Jalapeno Aioli.
Served with seasoned, roasted potatoes & fresh seasonal vegetable

Char-broiled BASEBALL SIRLOIN STEAK 22.95
8oz premium steak topped with poblano rajas & wild mushroom butter. Garnished with a deep-fried onion ring and served with garlic mashed potatoes & fresh vegetable
Santa Fe MEATLOAF & GARLIC MASHED POTATOES 11.95
Ground beef & pork, bacon, green chile & asadero cheese. Topped with a chipotle-mushroom cream gravy & served with garlic mashed potatoes and fresh vegetable.

SPAGHETTI alla BOLOGNESE 13.5
Minced beef & pork, tomato, mushrooms, garlic, onion, parsley, white wine, cream & Parma cheese. Served with a mixed baby greens salad & ciabatta roll.
Angus NEW YORK STRIP STEAK 21.95
12oz Harris Ranch angus beef topped with a chipotle pepper butter
Served with garlic mashed potatoes & fresh vegetable
LEMON CHICKEN ASADO 13.95
Half rotisserie chicken rubbed with fresh lemon, olive oil, garlic & fresh herbs. Served with seasoned roasted potatoes, fresh vegetable & a side of Fire-Roasted Salsa.

New Mexican
Served with choice of two: Spanish rice, mixed cabbage apple slaw or black beans
CHICKEN ENCHILADAS 11.95
Pulled roast chicken, Hatch green chile or New Mexico red chile, onions, cilantro, jack & cheddar cheeses. Served with sour cream.
BLUE CORN VEGETABLE ENCHILADAS 11.5
Mushrooms, corn, squash, zucchini, jack and cheddar cheeses, Hatch green chile or New Mexico red chile. Served with sour cream.

GRILLED MEXICAN STEAK TACOS 13.5
Marinated, char-broiled sirloin strips garnished with roasted grape tomato, white beans & cilantro served on Alicia's corn tortillas with grilled scallion. Served w/ Tapatio salsa & guacamole.

GRILLED FISH or LOBSTER TACOS 12.95
Grilled Mahi-mahi or Maine lobster meat served on 3 fresh Alicia's soft corn tortillas & garnished with a cabbage, radish & cilantro slaw in a rice wine vinegar. Served w/ tomatillo salsa & guacamole.
Sandwiches
Served with skin-on premium Fries or Coleslaw. Udi's gluten free bread available ($1.5)
THE SANTA FE BURGER 10.95
Premium ½ pound ground chuck served on a corn-meal dusted Fano brioche bun with lettuce, tomato, pickle & complimentary of 1000 dressing or basil-garlic aioli. Jack, cheddar, Swiss or blue cheese, green chile, chopped jalapenos, add 1. Bacon, mushrooms or guacamole, add 1.5
SANTA FE GARDEN BURGER 11.95
Original veggie burger with brown rice, wheat, crimini, button & portabella mushrooms, mozzarella & cheddar chesses, onions, and skim milk. Served with sliced avocado & choice of add-on burger toppings listed above.
REUBEN SANDWICH 11.95
Angus corned beef, sauerkraut, Swiss cheese & Thousand Island dressing.
Served on dark rye bread with choice French fries or Coleslaw

CHIMAYO CHICKEN SANDWICH 11.5
Grilled achiote-marinated chicken breast with roasted Poblano chile, caramelized onions, asadero cheese and orange-chipotle mayonnaise. Served on a La Brea ciabatta roll.
GALISTEO GRILLED CHEESE 8.95
Jack, cheddar or Swiss cheese & tomato on black bread with mayonnaise, served with pesto. add green chile .75 or bacon or avocado 1.
Daily Specials
MONDAY – CHICKEN-FRIED STEAK 12.5
Top Sirloin steak cutlet deep-fried in a buttermilk batter topped w/ Chipotle Cream Gravy. Served with Garlic Mashed Potatoes & Fresh Steamed Vegetables

TUESDAY – PRIME RIB FRENCH DIP 12.95
Thinly sliced beef with Swiss cheese on a French baguette.
Served au Jus with French Fries or Coleslaw

WEDNESDAY – GRILLED CHICKEN FAJITAS 12.95
Julienned white meat chicken, bell peppers, onion & tomato with two flour tortillas. Served with black beans, Spanish rice, guacamole, & salsa fresca.

THURSDAY – Traditional TORTA CUBANA 11.5
Roast pork loin, smoke ham, Swiss cheese, pickles, romaine lettuce, Dijon mustard aioli. Serve on baguette with choice of French fries or coleslaw

FRIDAY – BEER-BATTERED FISH & CHIPS 12.95
Served with French fries, coleslaw & house made tartar sauce

SATURDAY – HUEVOS RANCHEROS 9.5
Two eggs sunny side up, served on Alicia's corn tortillas with choice of red or green chile. Served with pinto beans and roasted potatoes

SUNDAY – BREAKFAST BURRITO 9.95
Scrambled eggs & potatoes wrapped in a flour tortilla w/choice of chorizo or bacon. Smothered w/choice of red or green chile & cheese. Served w/ pinto beans. add guacamole 1.5

Salads
All large salads & soup-salad served with a ciabatta roll. Salads can be made gluten free.

SANTA FE COBB SALAD 11.5
Grilled chicken breast, bacon, jicama, radishes, Poblanos, cotija cheese, hard-boiled egg, avocado, cherry tomatoes, tortilla strips, romaine hearts and choice of dressing.
GRILLED GULF PRAWN & AVOCADO SALAD 13.5
Marinated white shrimp, avocado, mangos, candied pecans, tomatoes on mixed baby greens & Romaine lettuce. Served with a roasted red pepper vinaigrette.
PEPPERCORN CRUSTED STEAK SALAD 13.95
6 oz. cut served over romaine lettuce, avocado, asparagus, tomatoes, radish, palm hearts grapefruit segments & side of roasted Poblano dressing.
SOUTHWEST CAESAR SALAD Small 6 Large 8.5
Romaine lettuce, Caesar dressing, red chile garlic croutons and parmesan cheese. Add 5 oz. chicken breast 5, grilled shrimp 7, grilled sirloin 7,
salmon 7
SOUP & SALAD 9.5
Served with your choice of mixed baby green or small Caesar salad, cup of the Soup of the day, & a ciabatta roll.
MIXED BABY GREEN SALAD Small 6 Large 8.5
Garnished with jicama, carrots, pumpkin seeds, cucumbers and red chile garlic croutons
MEALS for 4 – Carry Out

Country-style ROTISSEREE CHICKEN PICNIC – for 4 50.
12 – pieces seasoned rotisserie chicken w/ 8oz of Tapatio Salsa
Choice of 3 sides – Coleslaw / Corn of the Cobb / Green Chile Macaroni / Pinto beans

Grilled SKIRT STEAK FAJITAS – for 4 57.95
Marinated-julienne steak, grilled peppers & onions with 8 flour tortillas. Served with 8oz of Tapatio Salsa & 8oz Guacamole Choice of 2 sides – Spanish Rice / Black Beans / Green Chile-cheese Macaroni

Sant Fe TACO PLATTER – for 4 (12) 52.
Steak, Chicken, Fish or Lobster tacos / choice of two kinds. Served with Spanish rice, black beans, Pico de Gallo & guacamole

House Made Dressings
Balsamic Vinaigrette, Blue Cheese Vinaigrette, Roasted Poblano Vinaigrette, Citrus Vinaigrette, Fresh Tarragon Vinaigrette, Red Pepper Vinaigrette, Lemon-lime Vinaigrette, Caesar, Ranch, Southwest Ranch, 1000 dressing
Sides
Garlic mashed potatoes, roasted potatoes, Spanish rice, black beans, fresh vegetable, mixed cabbage-apple slaw, or French fries 4 | sweet potato fries, onion rings 4.5 cucumber-tomato salad 5

Desserts
Adobe Mud Pie 6.95 Mexican Flan 5 Dutch Apple Pie 5 ala mode 6.5 Chocolate Espresso Brownie 5 ala mode6.5 Hot fudge or Cajeta-pinon sundae 6 Seasonal Homemade Cheesecake 7.5 Peanut Butter Ice Cream Pie 6.95 Haagen Dazs Ice Cream 4 Chocolate, Coffee, Vanilla Bean, & Seasonal sorbet